Prepare for TradeON Summit 2020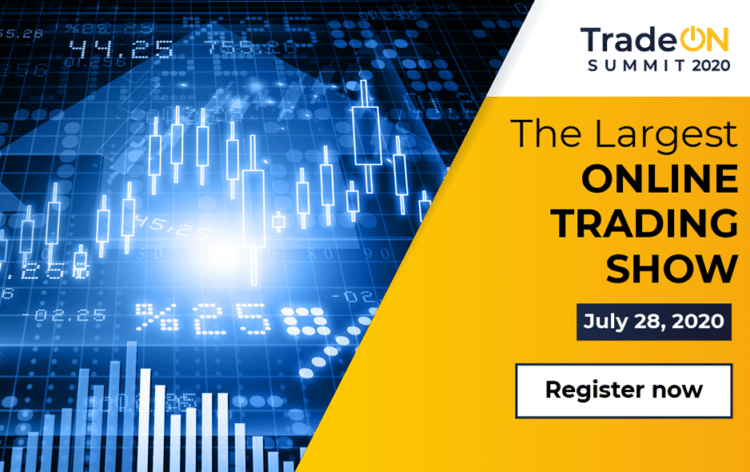 If the recently-emerged coronavirus significantly troubled you and foiled all of your trading plans, then you should expect something huge coming in July. A massive TradeON Summit event will occur on July 28, 2020, where an incredible number of 5000 traders will be present. You won't need to travel, and everything will be accessible online.
What should you anticipate at the event?
The virtual Summit, which is one of the largest in the recent period, will provide you with direct access to industry experts, through video calls and live chats. Furthermore, 1:1 meetings will be available, as well. 
The show can be observed from your home comfortably. You can meet your broker in a 3D booth and even demonstrate the brand. After 7 days you will have a unique opportunity to revisit the exhibition and rewatch all presentations from speakers!
Upon joining the virtual sessions online, as well as, analytical sessions and trading tactics, your trading experience will be taken to an entirely new level. Experts that are featured on the event are world-class technicians, strategists, and speakers around the world. 
Available panels
The full agenda of TradeON Summit 2020 is yet to be published, but some of the details are known already. From trading, during the Covid-19 to US 2020 elections' impact on the foreign exchange market, the best specialists will review everything from top to bottom.
Reasons why you should attend the Summit
Still, contemplating whether you should attend the event or not? Then you should take a look at these reasons. First of all, the registration for the Summit is completely free. The event will continue for 18 hours, and the available educational material will bolster your trading capacity. 
If you do not have access to a computer – no problem, the show is compatible with mobile devices, thus accessing it with Android or iOS systems will pose no problem.
The third reason is the showcasing of your brand to the top trading community. Showing your product to someone who has a profound experience and knowledge in this field will certainly benefit your brand. And you should not waste your time and join the event as soon as possible.
For any future updates, stay tuned and discover more about the highly-anticipated event of this summer!
By Gerard
More content by Gerard