Ultimate guide to the cheapest share trading platform South Africa
There are many types of financial markets open for online traders including the most liquid one – the Forex currency market and the most popular one – the stock market. The recent popularity of the cryptocurrency trading market should also be noted. However, capital markets and particularly stock markets have the biggest number of followers both in terms of interested finance enthusiasts and online traders. Stock markets attract millions of large-scale investors worldwide, however, there are medium or small-budget traders who actively participate in shares trading, especially in regions like South Africa.
Stock online trading South Africa has been there for decades now and is becoming more and more popular in the country. Even though beginner South Africans are more likely to trade Forex, there are tens of thousands of online traders who invest in popular or prospective stocks. The most popular shares traded in South Africa include Apple, Amazon, Tesla, Microsoft, Google, and Facebook. Most stockbrokers will charge commissions on shares trading varying between 0.04 to 0.1% rate applicable per every transaction. The stocks that pay dividends are subject to taxation, whereas it can be 25% dividend tax on German shares, 30% tax on US shares, and no tax applicable to UK Shares dividends.
All share trading platforms South Africa provide access to shares from Monday to Friday. There will also be specific weekday hours for trading stocks which will be provided by the broker. You can also check for the best trading sessions in South Africa time slots for Forex or Shares trading, which would be the most active period where foreign markets overlap with each other. In this review, we will be covering the top Forex brokers for trading shares in South Africa along with their respective trading conditions, fees, and trading software available.
Best share trading brokers in South Africa
Almost every brokerage company out there will include CFDs on at least the most popular stocks available. It is essential that the brokers provide access to at least the top 20 shares including Facebook, Google, Amazon, and Apple shares. However, CFD brokers often offer hundreds of CFDs on stocks within their trading portfolio. We will discuss the three most popular CFD brokers that provide the solution for the cheapest online trading platform South Africa.
CFDs are complex instruments and come with a high risk of losing money rapidly due to leverage. Between 74-89% of retail investor accounts lose money when trading CFDs. You should consider whether you understand how CFDs work and whether you can afford to take the high risk of losing your money.
XM Broker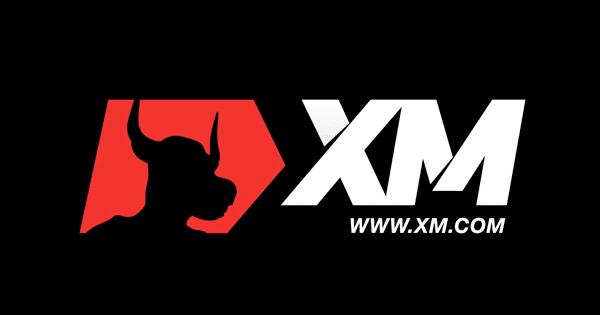 XM is a famous Forex broker which offers around a hundred individual shares assets available to trade for its clients along with 1286 stock CFDs. On individual shares, the broker charges commissions up to 5 USD per transaction. The commission rate may change according to the trading volume. On US shares there is a 0.04% commission charge applicable per single share with a minimum of 1 USD commission per transaction. The UK shares come with 0.10% commission per transaction and a minimum of 9 USD USD payable in commissions, whereas all German shares are traded with 0.10% and a minimum of 5 USD commission per transaction.
If you are looking for the cheapest share trading platform South Africa you can trade with stock CFDs instead with XM. There are no commissions applicable to trading stock CFDs with XM. Instead, South African traders pay for spreads applicable to stock CFDs. The broker offers ultra-tight spreads offering the following spread structure on the most popular stock CFDs:
Facebook – 0.48
Apple – 0.27
Amazon – 5.85
Google – 4.33
Microsoft – 0.47
HotForex broker
HotForex broker, similar to XM also offers access to both CFDs on stocks and DMA stocks with price differences. Again, trading stock CFDs are cheaper alternatives to DMA stocks. However, in contrast to XM broker, HotForex actually provides much more DMA stocks than CFDs. You can trade with more than 950 direct market access shares, but only 55 stock CFDs available. HotForex is the best option if you would like to have your orders reflected live in the live orders books of global regulated exchanges. Therefore, the broker can be considered as the best share trading platform in South Africa for trading DMA stocks.
HotForex has a flexible commission rate on DMA stocks – the minimum commission charge is 0.01 USD or 0.02 EUR per deal. Furthermore, you can trade CFDs on the Shares of top-performing international companies with low margin requirements and a very little commission with the broker. The commission rate is 0.1% with a maximum trade size being 5,000 shares. The spreads are distributed on the most popular stocks in the following way:
Facebook – 0.6
Apple – 0.5
Amazon – 1.3
Google – 1.09
Microsoft – 0.04
Trade shares with lowest commissions at HotForex
AvaTrade broker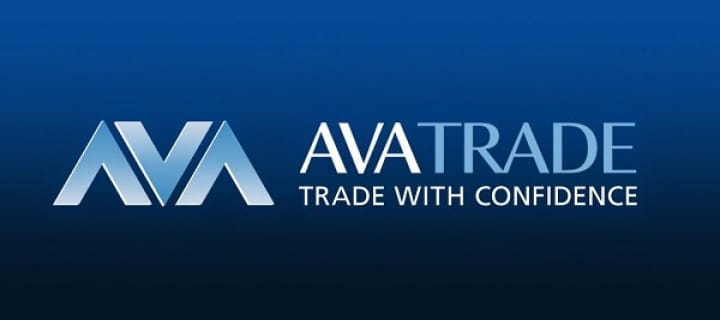 AvaTrade is a CFD broker, which means that there are no individual stocks available with ownership rights to trade with the broker. However, the broker portfolio includes more than 1000 CFDs on stocks with a competitive trading environment and ultra-tight spreads. You can access all major exchanges including NYSE, NASDAQ and FTSE. The best thing about trading CFDs on shares with AvaTrade is that the broker has no commissions applicable to these trades. This makes AvaTrade the cheapest share trading platform South Africa.
The broker requires a 10% margin for South African CFDs on stocks trading with minimum trade size ranging across the platforms and assets but on average being 10. Typical spreads (in percentage) on the most popular stocks tradable with CFDs on AvaTrade platform are as follows:
Facebook – 0.13%
Apple – 0.13%
Amazon – 0.13%
Google – 0.13%
Microsoft – 0.13%
Trading conditions for trading CFDs on Shares

CFDs on shares are leveraged products and leverage level is extremely important. You can benefit from the smallest market moves thanks to the facility of leverage. Leverages are high-risk containing, therefore, as all three Forex brokers mentioned above – XM, AvaTrade, and HotForex have strictly regulated brokerage companies they have limits on how much leverage their customers can use. Since AvaTrade and HotForex are regulated in the European Union, as well as in Australia and several other jurisdictions they have stricter restrictions on the usage of leverage for stock CFDs online trading South Africa.
HotForex offers maximum leverage of up to 1:14, whereas AvaTrade offers a 1:10 leverage limit. XM broker on the other hand has more flexible leverage ranging between 1:10 to 1:888 depending on the trading size and equity. For the volume between 5 to 20,000 USD, XM offers upper leverage limit at 1:888, for the volume ranging between 20,001 and 100,000 USD the leverage is restricted up to 1:200. Any trading volume exceeding 100,001 USD will be subject to a leverage restriction of 1:100 with the XM broker.
South Africa has a single important market regulator that is Financial Sector Conduct Authority (FSCA). Fortunately, for South African stock traders the authority does no impose leverage caps on the shares trading assets. However, it strongly recommends trading with regulated stockbrokers only, which are restricted to offer sky-high leverages. In this way, South African traders are guaranteed to avoid scams and frauds while using share trading platforms South Africa.
Get up to 1:888 leverage on Stock CFDs with XM
Best trading software for Stock CFDs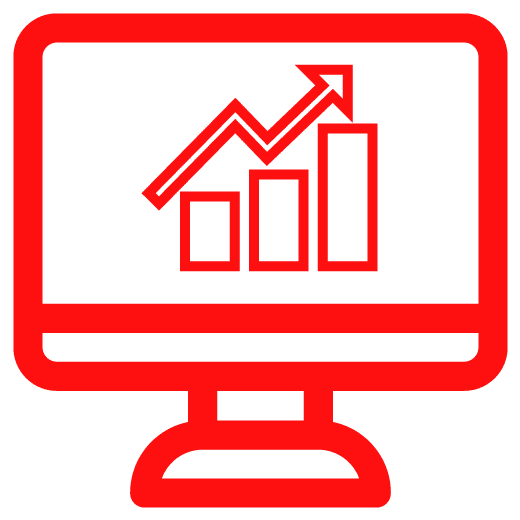 The choice of platforms for trading CFDs on shares is extremely crucial. It is always important that you go for traditional and time-tested software instead of the proprietary platforms that some of the brokers offer. The absolute best platform for trading stock CFDs is MetaTrader software. You can go for both MetaTrader 4 and MetaTrader 5. However, MetaTrader 4 is better to use trading Forex rather than stocks. MT5 on the other hand is a multi-asset trading platform and is a favorite choice of stock traders in South Africa, as well.
All three brokers – AvaTrade, XM, and HotForex support MetaTrader 4 and MetaTrader 5 platforms on their websites. Furthermore, they do not restrict stock trading instruments to a single platform only, therefore, the traders have a choice on which one they consider as the best share trading platform in South Africa. Additionally, since original MT4 and MT5 platforms are less convenient in terms of installation procedures and compatibility issues, these three brokers support various modifications of the platforms.
Traders with either of these three brokers can access WebTraders that are browser-compatible versions of original MT4 and MT5. These WebTraders are highly secure and run on almost every popular browser including Chrome, Safari, Opera and etc. Furthermore, they do not require downloading and installing procedures. In addition, the brokers also offer mobile trading apps that are compatible with both Android and IOS systems and support all the functions that come with the WebTrader. These platforms are completely free of charge for the clients of AvaTrade, XM, and HotForex.
Trade Stock CFDs on AvaTradeGO mobile app
How to get started with the best online trading platform South Africa
If you already decided that you want to trade CFDs on stocks then there are only a few steps left until you officially become a trader. You need to open a live trading account with the stockbroker of your choice. You can choose brokers according to your trading budget, style, or goals. We will cover the benefits of trading Stock CFDs with all three best stockbrokers that we proposed in the article above – HotForex, AvaTrade, and XM brokers.
Start trading stock CFDs with XM

XM is one of the cheapest options to start trading CFDs on shares. The minimum deposit requirement with the broker is 5 US dollars. You can open three account types with 5 USD – Micro, Standard, and XM Ultra-low account types. XM Ultra-low account comes with 40% lower spreads on various financial instruments. XM with these three account types represents the cheapest online trading platform South Africa. However, there is also a special account for trading individual shares (not CFDs) – the Shares account. This account type comes with the commission and requires a minimum deposit of 10,000 US dollars. The registration procedure consists of two steps, first is providing basic personal information to the broker and the second is verifying your identity through supporting documents.
Start trading stock CFDs with AvaTrade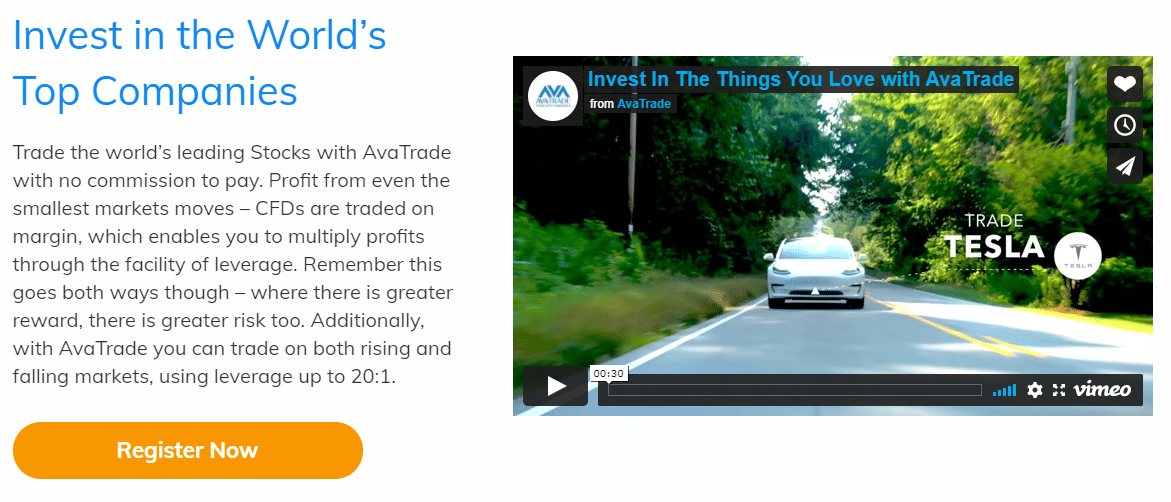 AvaTrade, in contrast to XM, has a single account type – Standard account. The minimum deposit requirement for all new registering clients is at least 100 US dollars. This account comes with already tight spreads, therefore, there is no need for further discounted accounts. Moreover, there are no commissions applicable to this account type. Traders can use additional trading terminals of the broker, such as AvaTrade GO, AvaSocial or automated trading tools – ZuluTrade and DupliTrade. AvaTrade, similar to XM, also requires registration and verification procedures.
Trade Stock CFDs with AvaTrade
Start trading stock CFDs with HotForex

HotForex has the biggest variety of live trading account types and the most competitive trading platforms South Africa. The traders can choose between Micro, Premium, Zero Spread, Auto, PAMM account, and HFCopy account types. The cheapest account is a Micro account allowing clients to start trading with only 5 US dollars. The premium account comes with a 100 USD minimum deposit requirement, whereas Zero Spread and Auto account types require at least 200 USD investment. These accounts operate on traditional MetaTrader 4 and MetaTrader 5 platforms, however, some accounts offer automated trading robots, as well.
Trade Stock CFDs with HotForex
FAQs on the cheapest share trading platform South Africa