XM broker is a highly reliable Forex broker, it is regulated by top-notch authorities namely the ASIC, CySEC, IFSC, and DFSA. XM financial broker has experience of more than 10 years in the financial trading world which makes it a home for 1.5 million traders.
Another feature that makes this broker a place for many investors is the different XM account types that attract as many investors as possible, we talk about the standard account, micro account, and XM ultra low account.
In the following, we are going to talk about the XM ultra low account, what distinguishes this type of account, and what advantages does it provide to its users.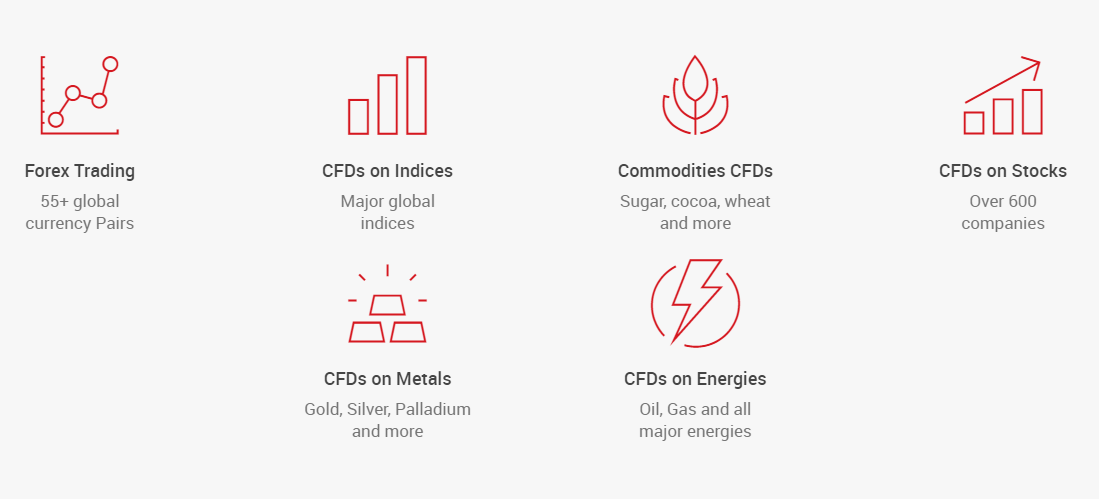 What is XM ultra low account?
This type of account enables investors around the world to start trading with the minimum requirement, and by that, we mean low minimum deposit, contract size, and the tightest spread ranges. Start with XM ultra low account and take advantage of the best of two worlds, the use of all broker's trading platforms and features, as well as low trading requirements and minimum deposit needed.
Using the XM ultra low account, a trader can start trading through MT4 or MT5 trading software, which are the most commonly used trading platforms between traders. These two platforms offer a wide range of charts options, timeframe options, and numerous indicators.
There are no limitations on the market access, the XM ultra low as the standard account and the micro account enables traders to buy and sell assets in the Forex, stock, indices, and commodities markets.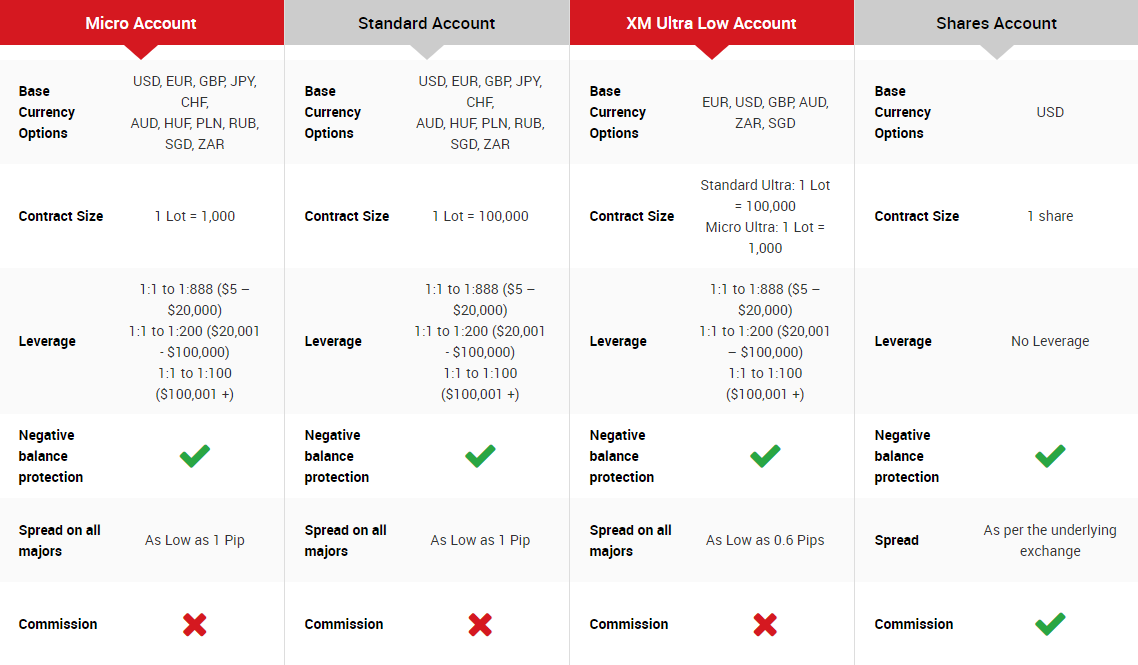 Available currencies
Traders with ultra low account can use 6 different currencies, which are USD, EUR, GBP, AUD, ZAR, and SGD, which grabs a wide magnitude of traders to this broker's website.
This is a great way to account for traders outside the main currencies' area, traders from Australia and South Africa are showing a grown interest in trading, and XM Financial broker welcomes every investor on board.
Leverage
The moderate leverage offered is another strength for investors trading with XM financial brokers. According to the regulations followed by XM, the maximum leverage can be between 1:100 and 1:200, depending on the financial instrument and the capital used in the trade.
Open Ultra Low Account With XM
However, in the region where the regulations are not applicable, a trader may use maximum leverage up to 1:888, which helps the trader multiply their trader amount and open high-value trade positions, and multiply the expected returns for the trader.
Unlike other brokerage companies that offer exaggerated leverage for their traders, luring them to open highly volatile market positions, which can damage the trader's capital if they lose their investment because then they will need to pay back the broker for the borrowed money from the leverage.
XM broker's leverage is offered in line with the regulations imposed by the different licenses, to avoid any extra exposure to uncounted risk.
Spread
When we compare the spread offered in the XM ultra low account vs standard account, the ultra low account offers the tightest spread that starts from 0.6 pips which is the lowest between the four types of account offered by the broker.
This is one way to count the cost of opening a position in any market, the spread is not paid as separately, rather it is a cost that is incorporated in the buying and selling price of an asset.
The spread is the difference between the bid price and the asking price, it is one way how brokerage companies make their money.
The spread is dynamic and changes according to the volatility of the market and the traded security, for example, assets with high liquidity have a high buying and selling activity, and therefore, have a small spread that increases and decreases according to the trend movement.
Contract size
The contract size in the Forex market determines how many units are being traded in one market position, it is used to reduce complex calculations.
The standard lot size for trading currencies is 100,000 units of the base currency. Forex brokers usually allow traders to use less than one standard lot, which is the case here with XM Forex brokers.
If we compare XM standard account vs ultra low account, the standard account uses only the standard lot size, while the ultra low account allows two contract sizes, the standard lot size, and the ultra low micro lot size = 1,000 units.
Minimum deposit
Traders prefer starting with XM broker due to the low deposit requirements, the only type of account that requires a considerably high deposit is the Shares trading account which needs $10,000 at least to get started.
On the other hand, the rest of the trading accounts types including the XM ultra low standard minimum deposit requirements are as low as $5, which is associated with different XM broker bonuses, and is highly affordable by most investors.
Other features
Other benefits that traders can use with this broker include Islamic accounts. Islamic trading account is optional, it is usually used by investors who follow the Islamic faith, and want to trade in Forex and other markets according to Sharia Law.
Islamic trading accounts are distinguished by having no swap interest payments, and limited trading options on CFDs.
In addition, negative balance protection is available on all types of accounts offered by XM financial brokers, which is a great tool that secures the trader's investment from falling below zero.
With the negative balance protection, when the market suddenly sinks the trade will not incur any losses less than the balance available, to protect the client from unwanted debt.
Who uses XM Ultra low account?
It is usually a good deal for new traders to start with such a low minimum deposit of $5, as well as great educational materials that allow beginners to learn while they are trading until they become independent investors.
The XM ultra low micro account can be used by all traders, it combines the best trading conditions in one place. Click here to register your ultra low account and enjoy the tight spread offered, as well as the huge diversity of markets that offer more than 1000 financial instruments at your disposal.
Pros and cons of using ultra low account
The XM ultra low standard account might be flawless and is considered the best option for many traders. However, there are some drawbacks as well as benefits of using these types of accounts in general
Pros
Low minimum deposit requirements.
Tight spreads start from 0.6 pips.
No extra commissions on trading.
Islamic accounts option.
Different deposit & no-deposit bonus systems.
Cons
No protection for traders outside the CySEC regulations area.
Dormant fees of $5 monthly are charged after 90 days of inactivity.
Does not accept traders from US and Canada.
FAQs on XM broker ultra low account