How does typical Forex calculator works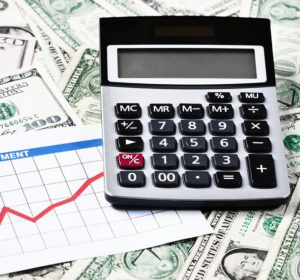 It is not a secret that every Forex calculator has a lot of similar features. In this article we will explore main features of Forex calculators. So, if you want to now what can Forex calculator count continue reading this article and you will find out!
cTrader Commission: there is a fixed commission of 45$ per million traded upon entering and exiting position – here you can easily find out how much commission you are paying on each position
cTC = (45$/mln traded x trade size) x account currency exchange rate
Required Margin: shows precise amount of how much of margin is required to guarantee the position
RM = (trade (lot) size / leverage) x account currency exchange rate (if differs from the base currency in the pair being traded)
Pip Value: represents the pip value for each position (good to know to perform risk free actions)
PV = (one pip / exchange rate) x lot size
Swap Long/Swap Short: swap is an interest rate showing difference between a currency pair you are holding and it is calculated whether your position is long or short (if you keep the position overnight a swap/rollover fee will be charged; swap is calculated once per each day of the week a position is rolled over)
S = (one pip / exchange rate) x trade (lot) size x swap value in points
Profit: not to lose track of your performance
P = (close price – open price) x position size or currency rate +/– (swap in account currency value x period)
Currency Converter: allows easy converting from one currency to another.