CySEC updates its warning list with six new companies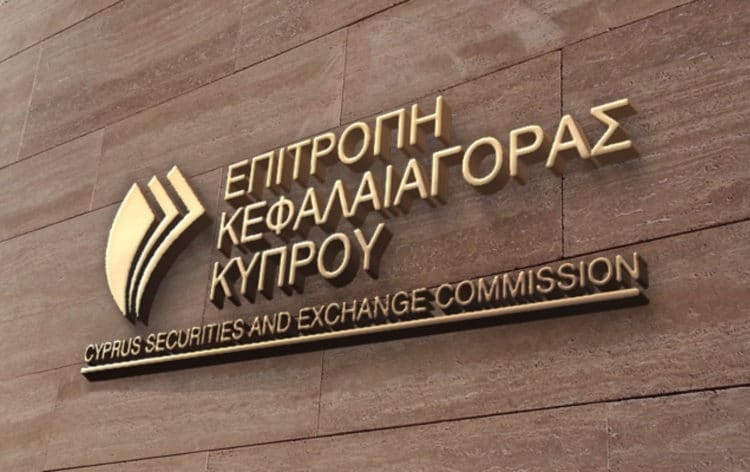 The main regulatory body of Cyprus, the Securities and Exchange Commission of the country, CySEC, has recently updated the warning list. The updated list aims to make sure that traders are staying safe in the market and includes six new online trading platforms that, according to the Forex regulatory body, are offering unauthorized and unregulated trading services and products to traders.
The financial regulatory body issued a special statement where it talks about the companies that were among the CySEC's list. Most of the companies that are among the list of CySEC are those that are registered in Cyprus, however, the regulatory agency says that some of the companies claim to be registered in other European countries.
However, the whole majority of the companies that got blacklisted are those that claim to be registered by the Forex regulatory agency of Cyprus, while, in reality, they don't own any licenses in the Forex market.
Also, some of these companies are involved in trading contracts for differences, trading cryptocurrencies, commodities, and of course, Forex. Some of the companies also claim that they are regulated by companies such as CFTC, the IFSC of Belize, CySEC, and many other well-known regulatory bodies.
CySEC has recently become very active making sure that every Forex trader in the market stays safe. The regulatory body is especially active when it comes to unregulated Forex brokers, recently, it has blacklisted many of them. CySEC continues to fight against fraudulent activities in the market very actively. There are many Forex brokers regulated by this body, some of them being leading brokers in the market.
What can CySEC do about these companies?
Under the laws, there is not that much that CySEC can do. It has no power to force internet companies to refuse financial advertisements or block access to the domains of these companies. The most it can do is to ask the companies to take down fraudulent promotions once they have been spotted.
However, there is not more from CySEC's side to be done. As a result of this, however, fraudsters and promoters of high-risk schemes have been able to use advertisements to claim that they are based or licensed in Cyprus. This allegation might be a total lie, but there is nothing that CySEC can do according to laws other than simply giving people a list of the companies that they have regulated.
Because of this, the regulatory agency has a special page where you can check the regulatory status of a certain Forex broker or company before you start doing business with them.
CySEC, in its special statement, stresses that these companies are not licensed to operate brokerage business in Cyprus, and they have nothing to do with the regulatory body. Also, the Forex trading regulator notes that if people end up losing their money on platforms that are not regulated or licensed, there is nothing that can be done from the side of the regulatory agency, because they are not protected under the Investor Compensation Fund, ICF.
The ICF was created to help traders who lose their money because of misconduct, however, only those trading with regulated Forex brokers can become part of this fund.
A very bad thing is that many companies around the world are claiming to be regulated by CySEC, a Cyprus-based regulatory agency. The regulatory agency noted that previously they believed that most of these companies were based overseas and were providing false addresses.
They also noted that they would try to take further action if these companies were actually based within the country. Also, the representatives of the regulatory body said that in many cases, it is very hard to find the reals names of the operators of these platforms on the websites and that the addresses that are given in many cases are made up.
The Cyprus Securities and Exchange Commission is the main regulatory body of the country. Better known as CySEC, this financial regulator follows the directives of the European regulatory body. Because Cyprus is an EU member state, it has to follow and comply with the European MiFID financial harmonization law.
CySEC is a very popular destination for many Forex brokers from all over the world. The regulatory body has many times noted that many retail Forex brokers, both overseas and in the region, own the authorization of the regulatory agency.
In recent years, CySEC has become exceptionally active in terms of finding companies that were lying about their regulatory status. As a result, the regulatory body has found many companies that were trying to lie to people and get their funds in illegal ways.
By Gerard
More content by Gerard